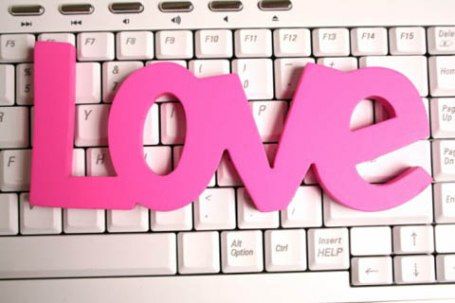 To find the love of your life just by surfing on the internet sounds good? Well that's why the online dating is becoming more and more popular. Even it's really hard to make difference between a real person and some fake one, the interest about the online-dating sites is growing more and more. People are getting more desperate to find someone who's just right for them.
Advantages:
-You don't have to leave your house to meet someone new.
-You don't have to buy new clothes and spend lots of money on a date.
-You can chat with more than one person at the same time without the other one to be jealous.
Disadvantages:
-You can't be sure who you're chatting with, it might be a fake profile since some people refuse to use webcams.
-You can waste time on someone who's not even close to what he/she says is.
-Well, you can't touch that person as-well so, all you can do is pretty much chat and meet someone
-On the other side the person you're chatting with may also chat with more than one person, so the last advantage can also be a disadvantage as-well.
Good Luck for those trying to find the love of their lives online.
P.S. Not all people with "athletic bodies" have one.