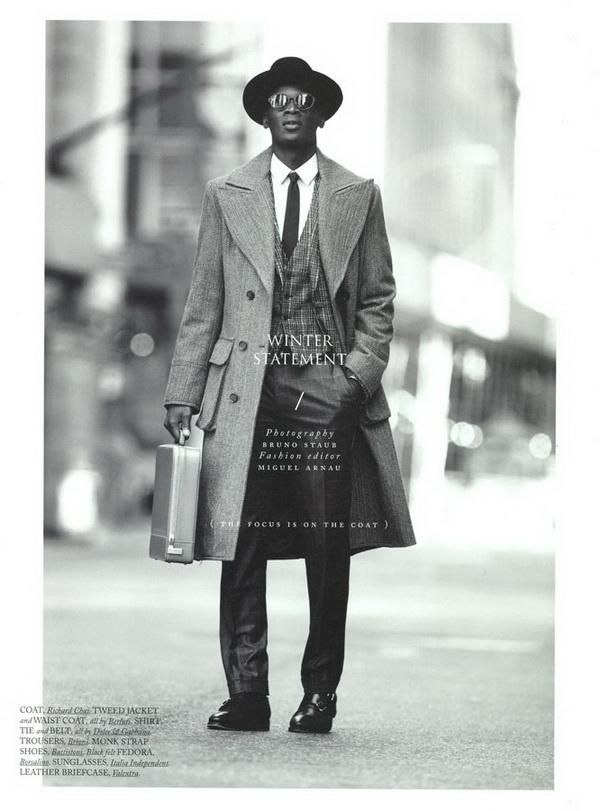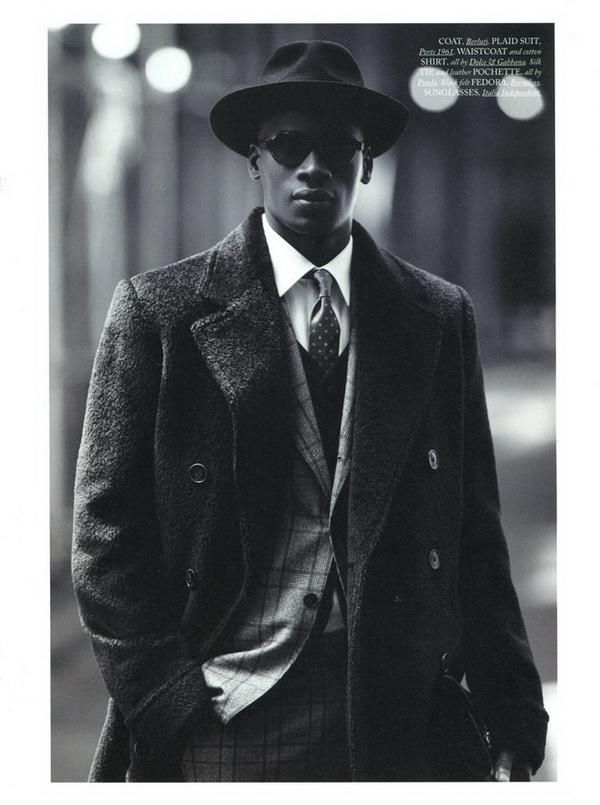 Hercules is a Spanish magazine. The 2013 collections are contained in the Hercules universal called, "The new order- A New York city Affair", In the 2013 collections, are beautiful and stunning coats, huts and sunglasses modeled by David Ayboji and photographed by Bruno Staub.
The coats are of very high quality and are of different designs and styles. They are made from very high quality fabrics and are modern and original. They are well designed for the winter season, are warm and comfortable. The outfit is composed of a coat, a tweed jacket, a waist coat, a shirt, a tie and a belt to match. Trousers with a monk strap, matching sunglasses and a leather brief case.
The jackets are woolen and are of different colors. They match well with a full suit. The hats are of high quality original wool and are soft, comfortable and warm. The sunglasses are stylish and of high quality. They are made from quality materials which are long lasting and durable. The ties in the collection are of high quality and are made from quality material in silk and wool. They are available in different colors and styles. They are stripped, plain and spotted. The shirts in the collection are all designer. They are made of quality woolen and silk fabric and are available in different colors, styles and designs. They appear in plain, stripped and checked. The collections are all of very high quality and stylish and conform to the modern taste.