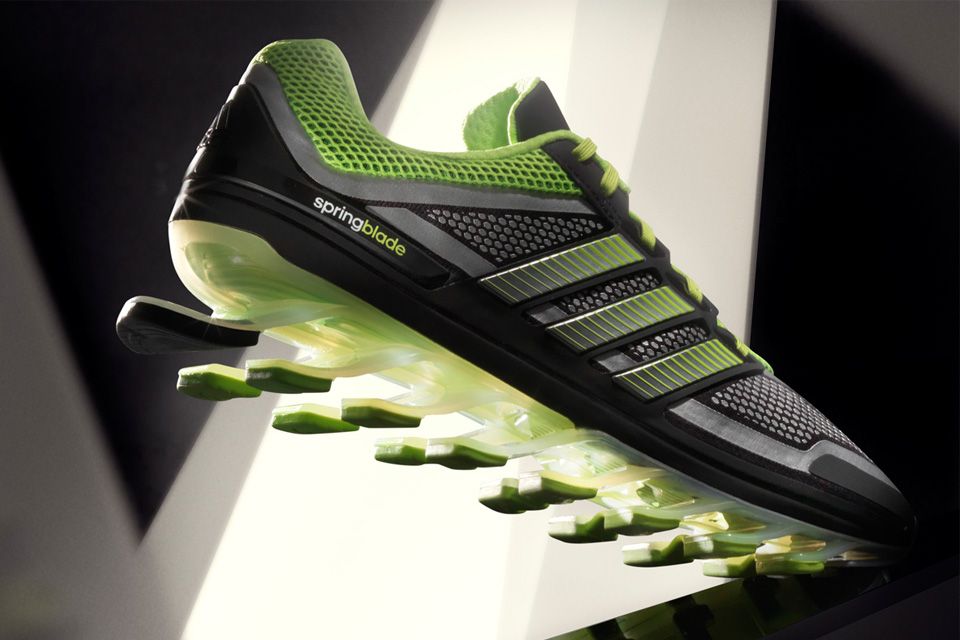 Adidas unveils one of the most unique and high quality running shoes. The spring blade is a very high quality running shoes. It is a lightweight ergonomically-tuned and has a sole which has angled polymer blades on the sides which absorbs shock when one is running and also helps in propelling the runner forward. It is made from very high quality nylon material which is tough and durable.
The nylon material is on the uppers and looks very stylish. It comes with a matching smart and durable shoe laces which fits the shoes well and matches with the fabric. The sole is made from very tough rubber plastic. It is very tough and very durable. The shoe is available in different beautiful and electrifying colors. It is available in Solar blue, metallic blue, silver black, night shade metallic, silver solar zest and black metallic and silver solar slime. All these colors are very meticulously made and look smart and stylish. The heel is made of a tough plastic material and helps in securing the tag.
The shoe has a thick, soft and very comfortable inner lining which is very warm and comfortable to the leg. The shoe is well matched with casual trousers and running attire. It is suitable for jogging, running and even playing various games. The shoes can also be worn as casual wear.