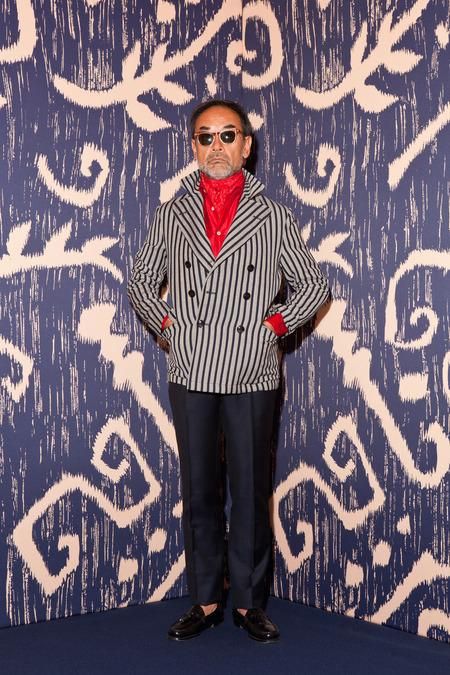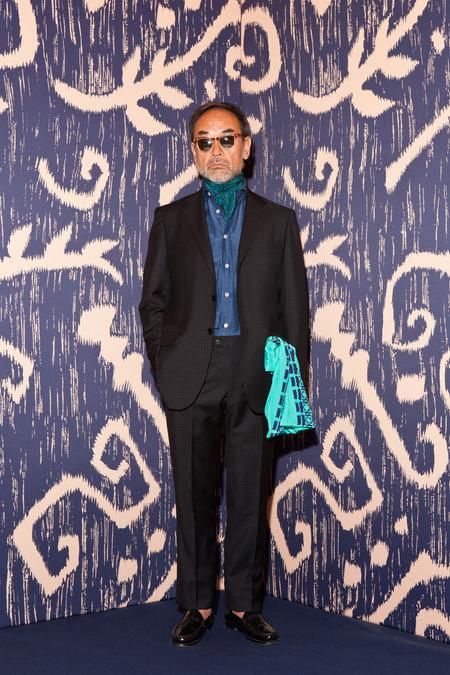 M P is a spring summer 2041 beautiful collections of elegant suits, jackets, shirts and ties crafted by Massimo Piombo and Neopolitan suit maker Kiton. All these suits are of very high quality, skillfully designed and crafted by Massimo Piombo a highly skilled craftsman and a globetrotter of the world, always chasing for and looking for the best fabric for his suits. All his suits are made to measure and are in very many different colors, styles and designs.
He has the two piece suit in black colors which matches well with plain shirts and a scarf. He also has the double breasted stripped white and black jacket matched with a red shirt and navy blue trousers. There is also a 2 piece, half coat and a long outer coat matching with blue trousers and a shirt. Among his suits is a high quality checked grey suits which matches well with a yellow shirt and a spotted brown tie with a scarf to match. It also goes well with black shoes.
Mossimo in his collections also shows a unique mix and match dark brown checked half coat and matched with black shoes. All his shirts are made from the best fabric mostly very high quality woolen fabric which he gets from the best linen factories across the world. All the suits are handcrafted and done very skillfully and meticulously. His designs are unique and conform to the modern world's fashion trends.