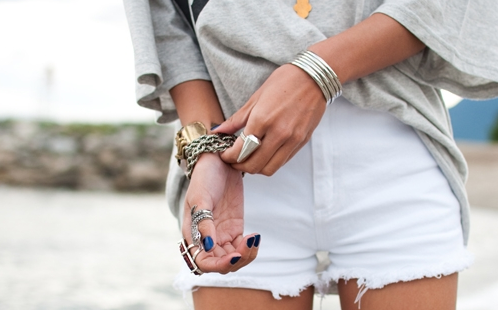 Everyone is feeling nervous on the first date, everyone's nervous during the first date. It doesn't matter if you're man or woman; this question is for both genders. Everyone wants to impress the other one on the first date; everyone. The right clothes can actually give you some confidence. What to wear on the first date? Well here's something that might help you:
Choose something that makes you feel good. Go for comfort. Girls, don't use high heels, unless you're pro in walking with them.
Girls, don't show too much of your body, just don't. The less you show, the more mystery, the better! If you wear more clothes, it shows that you're more intelligent, so just don't show too much of your body, that's it.
Don't use your best-looking clothes.
Always be yourself. Do not dress like someone else just to impress someone.
The last advice about what to wear on first date won't be related to clothes actually. I'm just going to tell you to feel amazing, and remember that you're beautiful!
Don't expect too much. Because the less you expect, the less disappointed you will be. Good luck on your first date, be confident, be yourself!